The south avenue, two and a half miles of it and grass one end to the other fancy mowing it? they did.
Didn't finish it though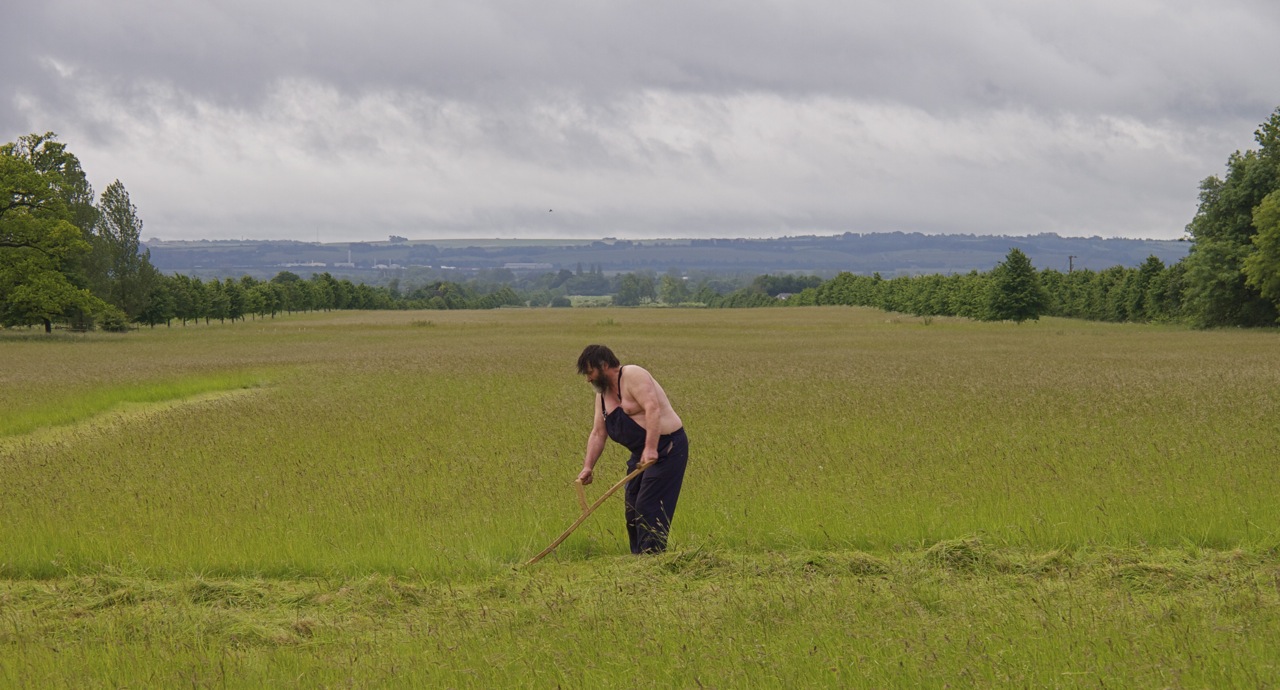 Why not try either an eighth of an acre (500m2) or the quarter acre (1000m2), you can even do it in teams. It's best to do these as soon as you can, you may even do them during the week before the weekend and you will be timed
If anybody is interested we could even put on a half acre (2000m2) or even a man days work of one acre (4000m2) these could be done near the folly as the grass is perfect here for that race. Are you up for it Kevin? There will be cash prizes for the larger areas as far as my pocket can go.
There are also the 5×5 (25m2) and 10×10 (100m2) plots on Sunday, all are welcome including the Scottish scythe!!!!!!!
There will be a hogget roast, beer and cider on Saturday night. Music as you like so bring the instruments.
If intrested in the larger races i.e those other than the 5×5 and 10×10 let me know so that we can mark out the required areas at simon.damant@gmail.com or simon.damant@nationaltrust.org.uk and check out the festival here